Vaccine injury testimony of Sheryl Ruettgers.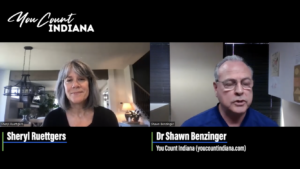 Dr. Shawn Benzinger of You Count Indiana interviewed Sheryl Ruettgers who was vaccine injured. She recounts her testimony of realizing her injuries after the Covid-19 vaccine. Sheryl shares how she is moving forward despite being injured.
Do you know of others who have been vaccine injured?
Below is the video with US Senator Ron Johnson of Wisconsin that Sheryl mentioned in the interview.

ICYMI: You Count Indiana has been de-platformed by MailChimp. Bear with us as we transition to switching to another email platform that best meets our needs. There have been various issues to work through. We have lots of great interviews and information ready to roll.
Here's a recent interview that you may have missed: